Fraunhofer CSP ranked among Germany's most innovative companies
The Fraunhofer Center for Silicon Photovoltaics CSP in Halle (Saale) has been awarded as one of "Germany's most innovative companies" for the fourth time in a row. The ranking is compiled by the business magazine »Capital« in cooperation with the market research service provider »Statista« and is based on surveys among industry and innovation experts.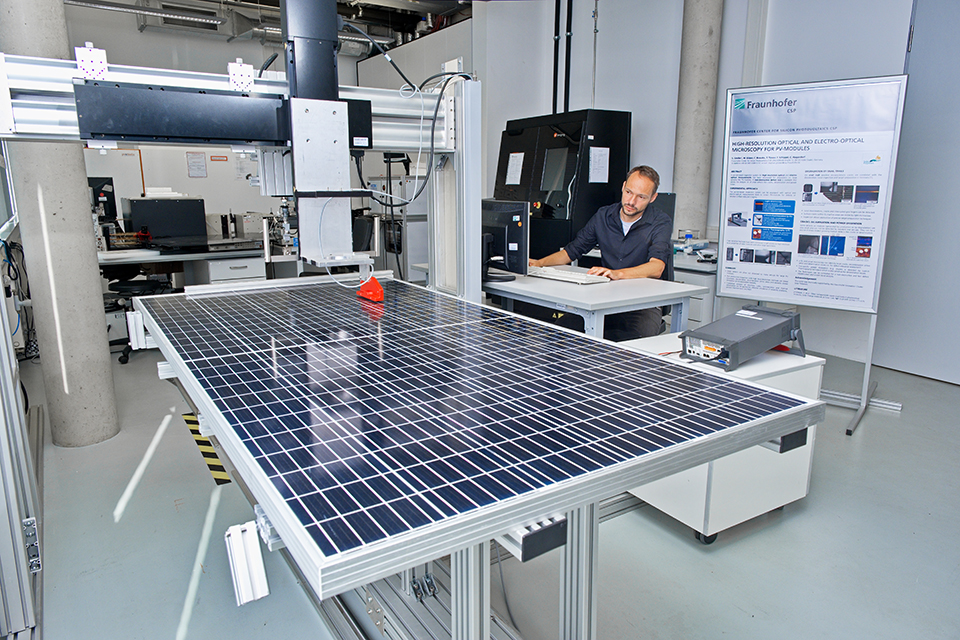 "I am very pleased about the award. It shows the strong position of our institute in the research market and confirms how important the contributions we make to our clients are. Current developments in society make it clear how crucial application-oriented research is for shaping our future, especially making the energy transition a success. We support companies in being competitive and resilient through innovation," says Prof. Dr. Ralph Gottschalg, Director of the Fraunhofer CSP.
The institute's nearly 100 employees offer excellent know-how in microstructure-based diagnostics and technology development for innovative materials, components and systems, thus enabling holistic quality assurance and improved resource efficiency. For partners in industry and public clients, they research questions of functionality and application behavior as well as reliability, safety and durability of materials used in the energy technology and photovoltaics market.
Since 2019, the Fraunhofer CSP has consistently made it into the ranking of Germany's most innovative companies and once again achieved the top rating of five stars in the area of "Energy and Environment". The institution also received five stars in each of the individual subcategories, in which the number of recommendations, areas of innovation and reasons for recommendation were assessed. The decisive factor for the rating was the statements of more than 3,500 experts who were surveyed for the study. A total of 470 companies and research institutions from 20 sectors were included in the ranking of "Germany's most innovative companies 2022".