New standardizable method for testing PV module back sheets
Photovoltaic (PV) modules are designed for a service life span of more than 25 years. However, first signs of damage to the electrical insulation can already be observed in many modules after only being in use for 4-8 years. This applies often to modules with polymeric back sheets. The Fraunhofer Center for Silicon Photovoltaics CSP, along with four other research institutes, is working on an improved field-relevant test method for these back sheets. Materials and processes are thereby tested under real operating conditions for an operational service life span of more than 20 years.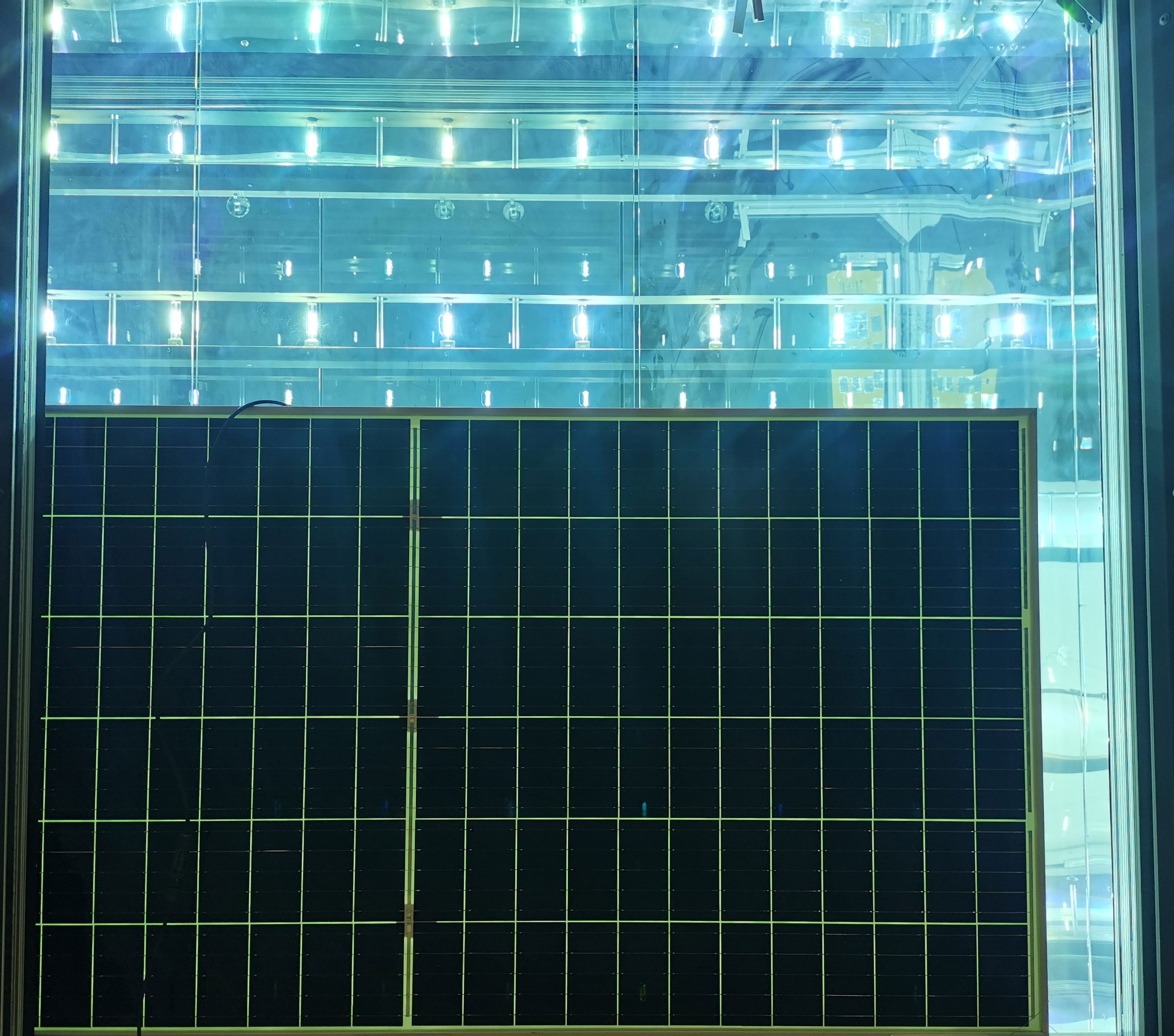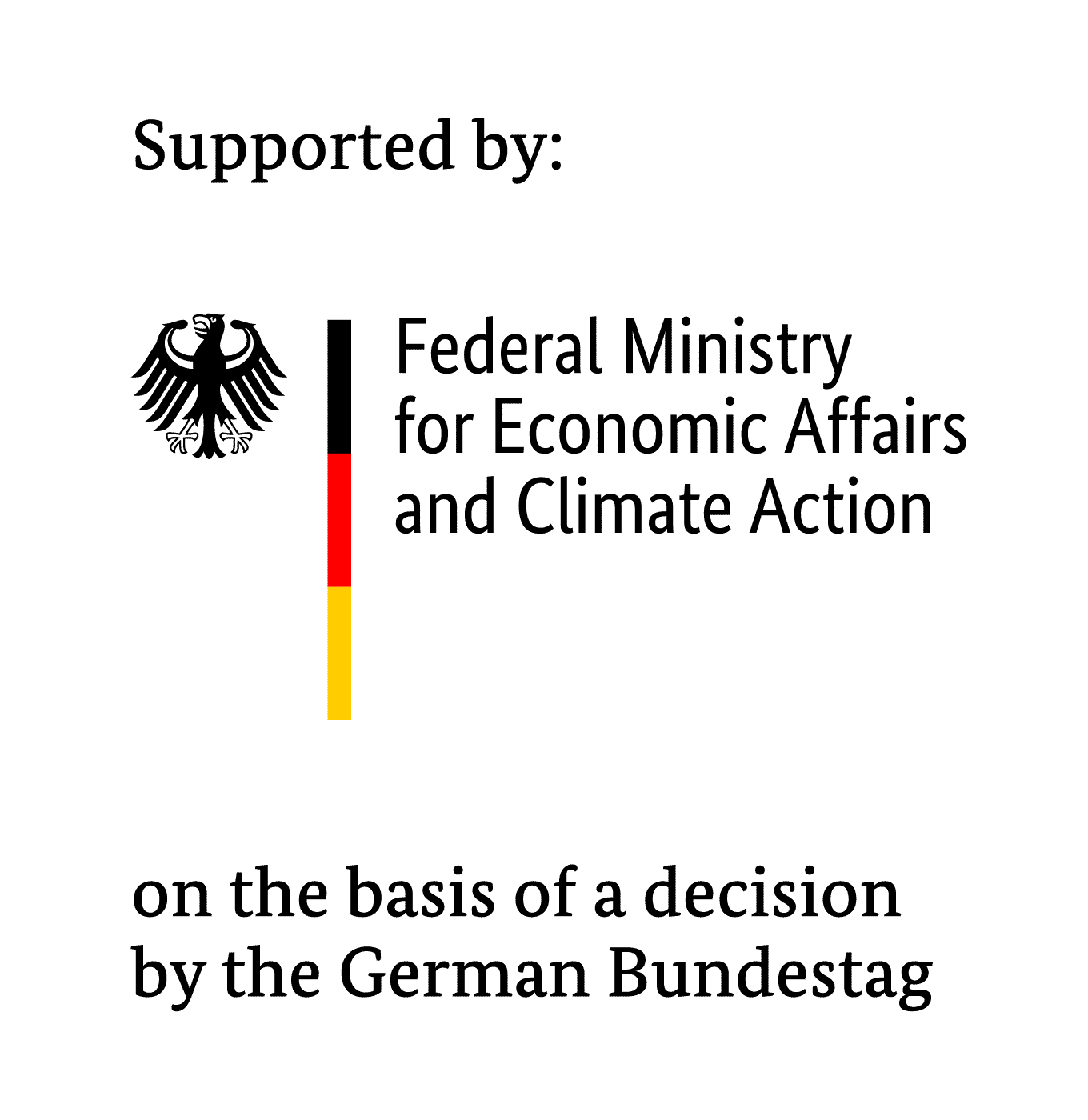 In the first half of 2023, photovoltaics (PV) had a share of just over 13 percent of the electricity generated in Germany. Yet if the German government's goals of achieving an energy supply almost entirely fed by renewable energies by 2035 are to be realized, photovoltaic capacity will have to be expanded even further.
This also brings up the question as to how current photovoltaic modules can be further improved. Until now, the estimated service life span of a PV module is about 25 years. However, current field studies show obvious substance changes, such as cracks on the back sheet of the PV modules or delamination of individual layers of these back sheets after only a few years (4-8 years) in a moderate climate such as Germany. Since these back sheets protect the solar cell from environmental influences such as moisture and other noxious matters they serve as the main layer to provide electrical insulation. Any defects to a back sheet are associated with significant electrical safety risks and a potential loss of energy yield.
Back sheets are made from a variety of materials such as polyamides, polypropylene, polyvinylidene fluorides or polyethylene terephthalates, and are exposed to a combination of stress factors. They must withstand temperature cycles, humidity, light (here above all the UV portion of the sunlight) and other influences such as salt, dust or even high system electrical voltages. However, current testing standards do not sufficiently cover environmental stressors.
In their joint project PolymAERA, a consortium of research institutes, including Fraunhofer CSP, is now working on gaining a better understanding of the operating conditions, their interactions with the module and the physicochemical degradation processes. The aim of the project is to develop a standardizable and internationally accepted procedure to test back sheet and module suitability, including processing, for a service life of more than 20 years under real operating conditions in the field. The test procedures and the evaluation of fault patterns are then validated in interlaboratory tests between the partners and, if necessary, other external partners. This should also provide information on the reproducibility and dispersion between laboratories. Finally, the knowledge gained will actively be introduced into national and international committees to improve existing standards.
"Our primary goal at Fraunhofer CSP is to create a test matrix for influence-effect analysis of test conditions and material changes. In addition, we will investigate the influence of classic environmental conditions such as humidity, temperature, and ultraviolet light as well as increasing system voltages (1,500 V and possibly higher) on back sheets. Considering the increasing market share of bifacial PV modules, we will specifically take into account the optical characteristics and the electric strength as a function of aging, as well as the influence of the back sheet on, for example, potential induced degradation when using bifacial cells," says Bengt Jäckel, Manager of the Group "Modules, Components and Manufacturing" at Fraunhofer CSP, Halle (Saale).
The project is funded under the WIPANO (Knowledge and Technology Transfer through Patents and Standards) funding guideline of the German Federal Ministry of Economics and Climate Protection and runs for a period of two years. In addition to Fraunhofer CSP, project partners include the Anhalt University of Applied Sciences, the Center for Solar Energy and Hydrogen Research Baden-Württemberg, the Helmholtz Institute Erlangen-Nuremberg for Renewable Energies, and Hanwha Q CELLS GmbH.