Novel encapsulation and backsheet films for extreme durability of photovoltaic modules
The quality and manufacturing of the encapsulation and backsheet films play an important role in the reliability of a solar module. Only if the quality, processing and compatibility of the films are right, protection of the interconnected solar cells against environmental influences can be guaranteed and the module be ready for use for decades. Together with partners, the Fraunhofer Center for Silicon Photovoltaics CSP is investigating new types of encapsulation and backsheet films for PV modules that should have a service life of at least 40 years.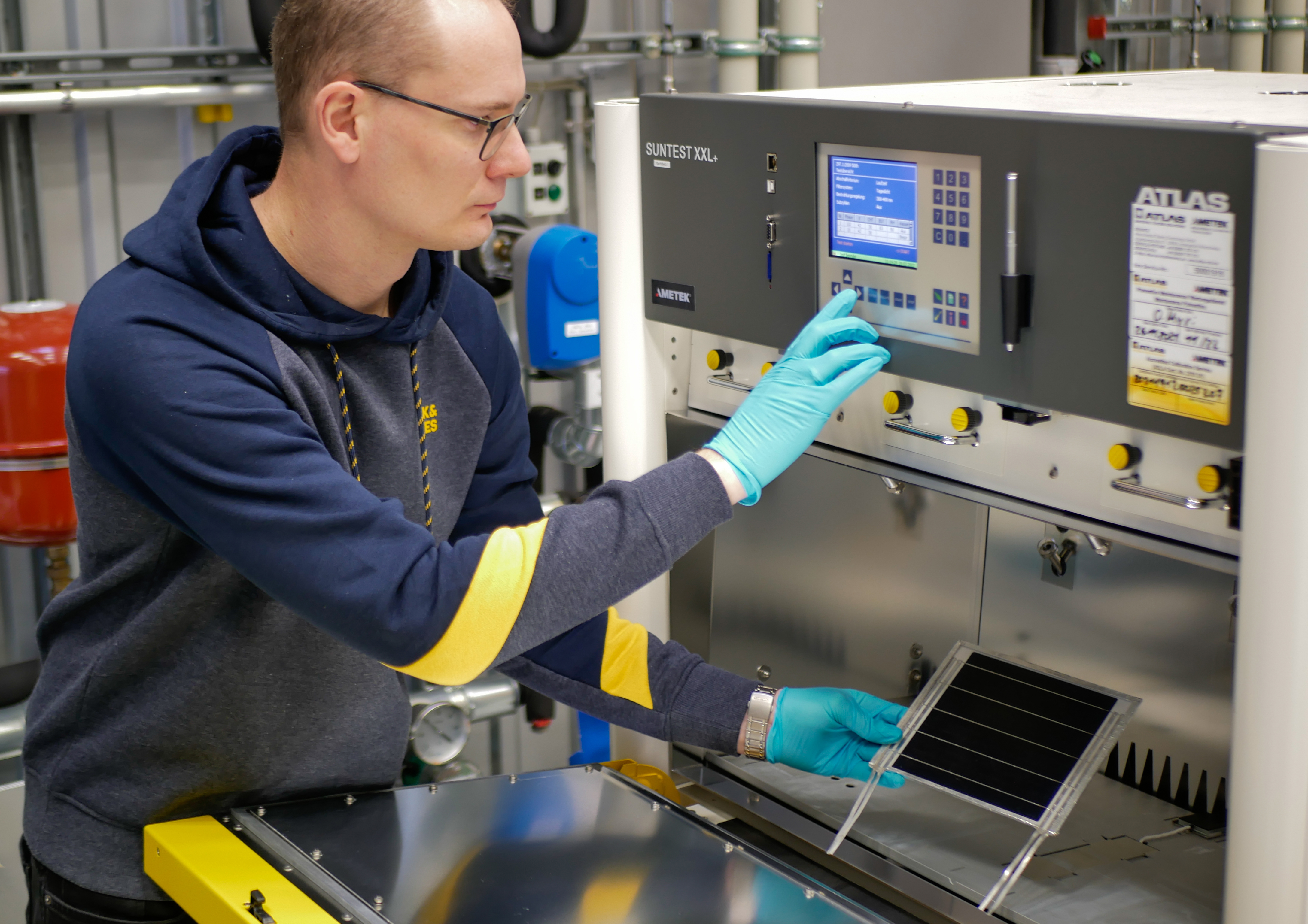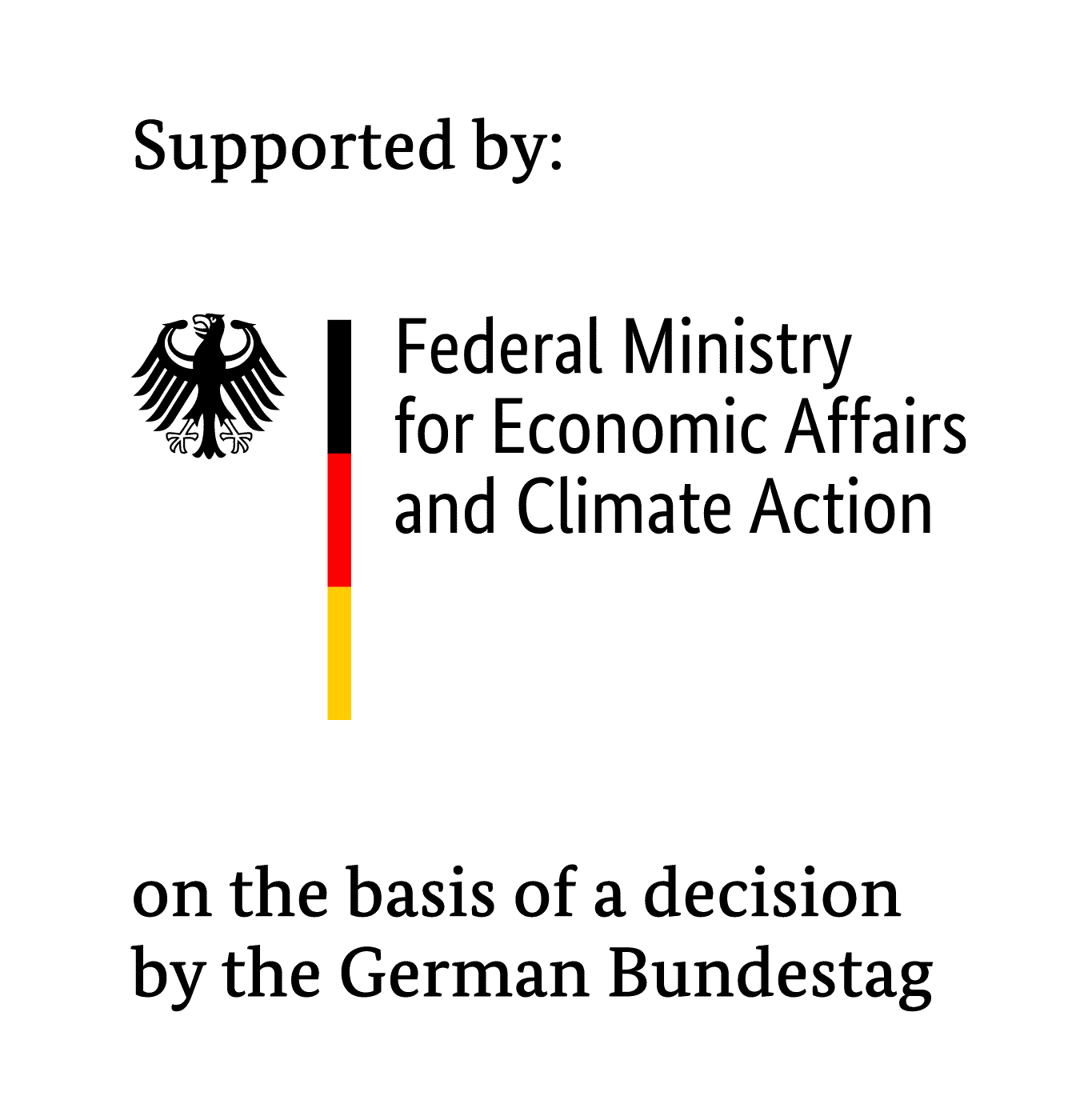 The polymer encapsulation and backsheet films in solar modules contribute significantly to their efficiency, durability and resistance. The films protect the interconnected solar cells from environmental influences such as rain and moisture, oxidation and UV irradiation, as well as mechanical stress and chemical contamination, and must meet a number of requirements.
New developments in the field of solar module films focus on the longevity of the modules, their resistance and cost optimisation. This is where the "Folie40" project, which has now been launched, comes in. The consortium of film and module manufacturers and research institutions is pursuing the goal of jointly developing new types of encapsulation and backsheet films for PV modules with a service life of at least 40 years. Currently, manufacturers of photovoltaic modules give a performance guarantee of 25 years on 80 percent of the output power.
"On the way to energy independence in the coming years, about 40 million new PV modules per year will be needed - a quadrupling of the current growth. This targeted dimension currently presents the PV industry with obstacles in view of the scarcity of resources and therefore requires efficient and sustainable use of resources as well as improved PV module quality with a long service life. Functionally adapted polymer films can make a decisive contribution here. Because it is very often the polymer film components of the PV module that limit its service life," says Dr Anton Mordvinkin, team leader "Polymer Characterisation and Evaluation" in the "Material Analytics" group at Fraunhofer CSP.
Fraunhofer CSP is contributing its expertise in the field of polymer analysis and polymer evaluation to the project and is working on questions that contribute to the understanding of material changes under realistic operating conditions. To this end, the scientists are systematically carrying out weathering tests with varying stress parameters, which will be correlated with results from outdoor weathering. In addition, they want to create a benchmark materials database for identifying the relevant material properties for the increased service life. In this way, conclusions can be drawn about the correlation between foil material formulation, material combinations, material ageing and environmental conditions and operating life predictions specific to the place of use can be provided.
The "Folie40" project has a duration of three years and is funded by the 7th Energy Research Framework Programme of the Federal Ministry for Economic Affairs and Climate Action. The project consortium includes Folienwerk Wolfen GmbH, Meyer Burger (Industries) GmbH, Aluminium Féron GmbH & Co.KG, Fraunhofer Institute for Solar Energy Systems ISE and Anhalt University of Applied Sciences.