Mobile test device for the PID susceptibility and LeTID degradation trajectories
The Fraunhofer Center for Silicon Photovoltaics CSP presents innovative contributions to quality control in the solar industry at the Intersolar trade fair from 15.-17. May 2019 in Munich. Visitors will be able to experience a mobile test device for the PID susceptibility of solar modules, get to know new approaches for the reliable design of lightweight modules and find out how to optimize complex processes, for example, for the evaluation of yield by evaluating measured data.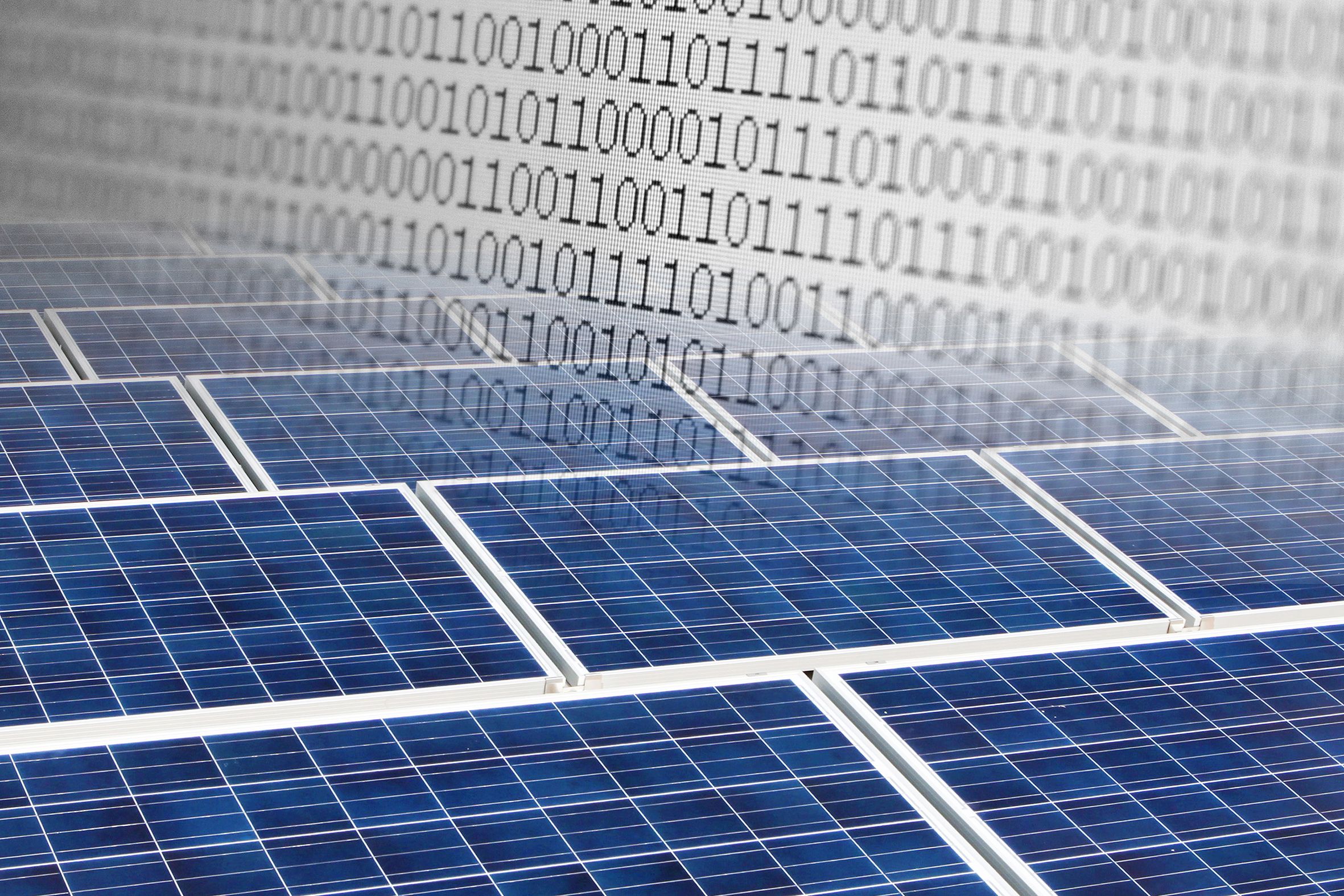 »Gathering data, linking data in a meaningful way and knowing how to exploit this data in product development - all of this is increasingly interlinked in times of digitization. We offer the necessary know-how," says Prof. Ralph Gottschalg, head of the Fraunhofer CSP in Halle (Saale) since April 2018. »With this year's exhibition, we focus on these topics. We outline how we can support customers in the quality management of their products.«
An example of this is the test device PIDcheck, developed by the Fraunhofer CSP in cooperation with Freiberg Instruments. The device enables a fast, cost-effective and mobile test of solar modules for Potential-induced Degradation (PID), one of the most common causes of power losses of solar modules. Especially useful: With the portable PIDcheck, it is possible to subject modules to a quality inspection even after their installation in the field. This means that complex test procedures in the laboratory and in climate chambers can be omitted. With four to eight hours, the review also takes significantly less time than previous methods. Furthermore, PIDcheck enables a reliable performance and yield forecast for owners of solar power plants, module manufacturers, service providers, appraisers and insurance companies. Even if PID has not yet occurred in a plant, it is possible to determine the PID susceptibility of the installed solar modules. If PID has already occurred, a statement about the future performance of the module can be made with the PIDcheck. In booth C1.371 those interested can try out the device on Thursday, May 16th, from 11am to 2pm.
The Light and elevated Temperature Induced Degradation (LeTID) of PERC solar cells is taken into consideration by another new process, which will also be presented by the Fraunhofer CSP at booth C1.371. This effect, which can occur under the influence of light and at temperatures above 50 ° C, is associated with significant power losses. At the Fraunhofer CSP, a model for degradation trajectories was developed that calculates such yield losses and also takes into account various climatic parameters.
In addition, the Fraunhofer CSP will present trend-setting approaches for the reliable design of lightweight modules. Current projects include an ultra-light solar module in triangular form for autonomous operation of a particulate matter sensor as well as work on the next generation of balcony modules, which are even easier to install and operate than previous models. With such mini-PV systems, users can start their own Energiewende on a home level.